ICT plays an increasingly important role for organizations today. Technology is constantly evolving and that makes it difficult to keep up, since ICT is not your core business. That is why an IT partner is not an unnecessary luxury!
Organi is a leading player in hardware and IT services. Our ICT team, consisting of technical experts, is always ready to assist you by telephone or remotely. Can't a problem be solved remotely? No problem, an expert will visit you on site to provide the necessary support.
One of our ICT colleagues will then assume "the role of IT manager" within your organization. And you can entrust all these things to him or her, so you can ocus on your core business.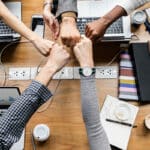 IT infrastructure
A company that wants to be a modern workplace must have a good IT infrastructure in house, so that its employees can work together smarter and more flexibly. For example, we are talking about laptops for home work, but also about the appropriate servers, networks and Microsoft 365.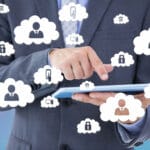 Managed services
Organi offers an all-in package for managing your IT infrastructure. This package includes cloud, security, analysis, audit, support…. By entrusting your infrastructure to Organi, you have an IT environment that 100% meets the needs of your company.
"For us it is a great advantage to have a single point of contact for all our IT, whether it concerns hardware, software or both. In this way, IT really becomes a last concern and Meiko can focus on its core activities. "
Fill in the form below and we will contact you as soon as possible!